bubbles
0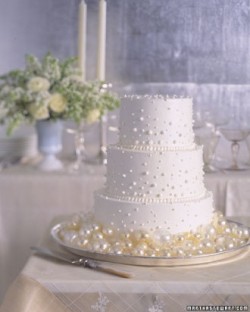 Bubbles are one of my favorite things.
They're fun and whimsical and oh so bubbly! And you can't help but smile when you think of bubbles. Even the word itself is funny. Say it with me – bubbles!
Which bring us to today's wedding cake that is surrounded by bubbles.
The wedding cake itself is simple enough – iced with a lovely buttercream icing. But what makes it really incredible is the sea of bubbles that surround the bottom of the cake. It's almost as though the cake is floating on the bubbles. Read More