cakes with bows
0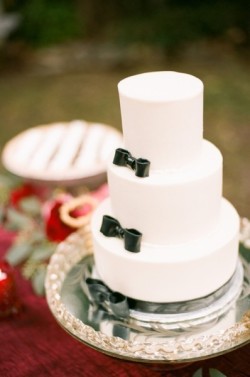 I am SO in love with this cake! The minute I saw it I thought "I need to renew my vows so I can have this cake at the reception!"
Look at it.
A simple and elegant white cake adorned with only three black bow ties.
It really is cake perfection! Read More
0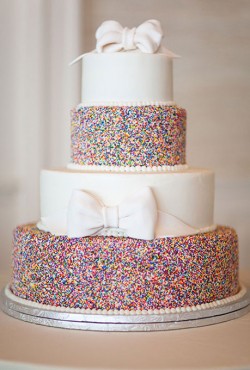 There's something about a wedding cake decorated with sprinkles that I'm loving this spring!
I don't know if it is the whimsical nature of the sprinkles or the fact that it's a fun way to add some rainbows to your big day but I really love this trend.
If you're going to use sprinkles on your wedding cake you can either go big – and decorate the entire cake with sprinkles – or go more subtle, like today's cake. Read More