cakes with ivy
0
I am loving the spring weather right now! It's sunny and warm and the flowers are blooming. It's perfection.
You know what else is perfection? Today's featured spring-themed wedding cake.
This "naked" cake might be lacking in the icing department but it makes up for it with its simple design and some gorgeous spring greens and flowers. Read More
0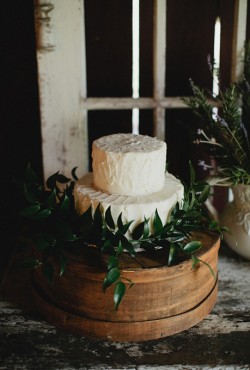 As much as I love an over-the-top wedding cake every now and then, I really like the simple and elegant wedding cake too.
Sometimes you don't need a lot of stuff on the cake to make it gorgeous.
Take today's cake for example. Read More