cakes with strawberries
0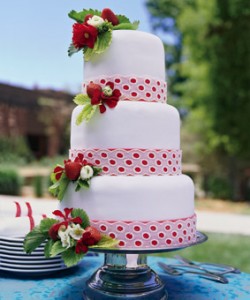 Happy (early) Valentine's Day!
Since we're all about celebrating love here at A Wedding Cake Blog, it seems like a perfect day to feature a red and white cake in honor of Valentine's Day.
This pretty cake features three tiers adorned with stark white icing, accented with red and white ribbon. I love the use of the ribbon to separate the tiers on this cake! Read More
0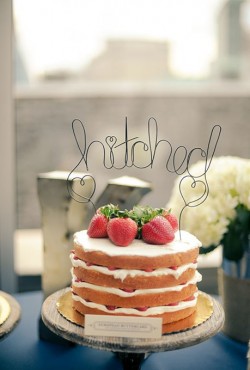 If there's one fruit that makes me think of all things summer it is the strawberry.
It could be the dead of winter (like right now) and if I buy strawberries at the store I feel a little more hopeful about warm weather that is coming down the pike.
Which brings me to today's wedding cake. This lovely, simple one-tier cake adorned with strawberries. Read More