candy cake
0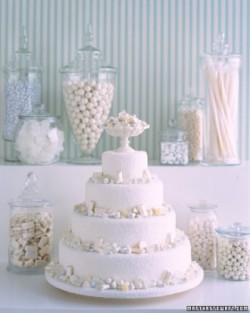 I have a serious sweet tooth and will admittedly eat just about any candy except for black licorice.
And so when I saw today's wedding cake all decked out in different types of white candy I just had to share it with you!
We've showcased cakes here before that were embellished with jelly beans and other candies, but this all-white wedding cake is perfection. Read More
0
Oh, how I love chocolate.  And how I love pirates (well.  Johnny Depp and Orlando Bloom, anyway.) So this cake is pretty dreamy, don't you think?
I love that it's a cake – and I'm gonna go ahead and assume chocolate – filled with – YES! – Read More