double height tiers
0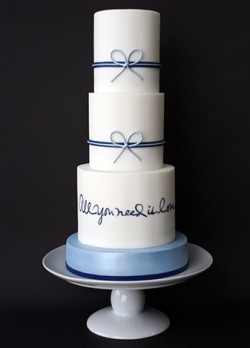 I love me some Beatles.  I have since I was a kid.  It's a cool mom who passes on her love of 60s bands to her children.
This cake is extraordinarily fabulous.  I mean, look at its simplicity, but it's perfectly complete. The double-height tiers and the simple corded bows are just fab, and I'm such a sucker for blue.  And that teeny tiny base layer!
But the real genius is, Read More
0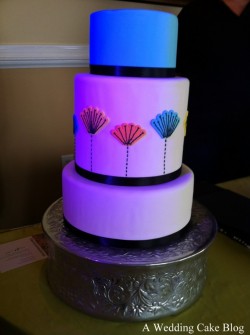 Happy Bridal Show Season!
Most of y'all who are reading us know this, but for those who don't…this isn't exactly the hottest time of the year for the wedding industry.  So, in a creative attempt to keep themselves busy, many vendors get together during the winter months and have bridal shows, so that prospective brides and grooms can meet vendors, learn about trends, and maybe even win a cool prize or two.
Last November (where does the time GOOOO?), I attended the Downtown Disney Resort Area Hotel's Bridal Stroll.  What a neat event!  We saw Read More