Fairground wedding cakes
0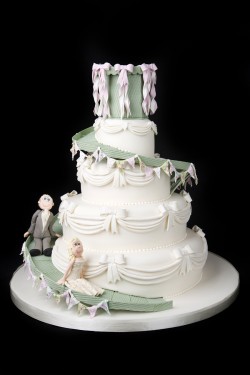 I always enjoying finding cakes that are whimsical and add an element of fun to the wedding reception.
This cake from our friends at Hockleys Cakes is just what I was looking for! It's whimsical, fun, and even has a spring-like look and feel to it.
The four-tier cake was created for a bride and groom who were celebrating their big day at an old stately home, according to Michael Hockley. The couple wanted a "vintage fairgroud" feel to the reception and wanted their cake to fit the bill.
And so, the Helter Skelter cake was created. Read More