hearts on cakes
0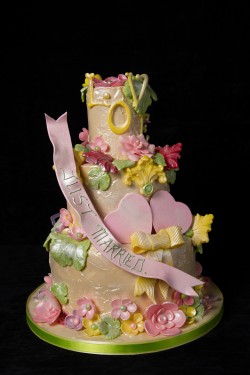 I'm always on the lookout for totally unique and somewhat out-of-this-world wedding cakes.
Why? Because sometimes that "traditional" wedding cake just won't do it.
Which is why I'm head over heels for today's cake. I present to you the "West End" cake from our friends at Hockleys Cakes over in the United Kingdom.
This stunning creation has so much going on, but it's not overwhelming in any way. In fact, it all just works. Read More