peony cake toppers
0
There are fancy wedding cakes and then there are cakes that are just out-of-this world.
This pink macaron wedding cake fits neatly in the second category.
There is so much going on with this cake that your eyes aren't sure where to look first – but that's a good thing!
The three tier square cake is covered in light pink fondant and then macarons – some pink and some playing into the abstract art of the peony cake topper. Read More
0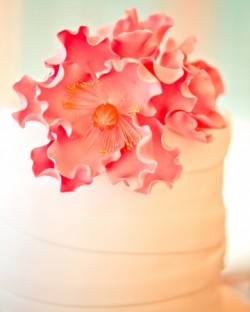 Sometimes in January, you just need a little color, yes? A reminder that spring will come again, and fun summer times will be on her heels.
I adore peonies. And from the looks of this Pink Peony Wedding Cake, this lovely White Wedding Cake with a big, flouncy pink peonies, and this Thai-inspired Wedding Cake with a gold-tinged peony, cake artists quite agree.
But today's Read More
0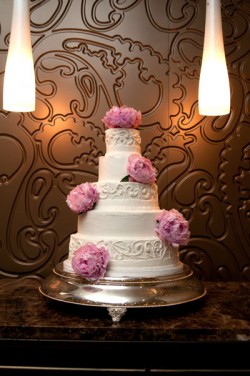 Blame it on the heat, or possibly overstimulation.  But lately, I've been craving posts about white wedding cakes.
Color is fun, color is fab, and color will probably be the star of my next post.  But the other day, as I was writing a guest post for another loverly blog (more about that later!), I began to search our catalog of cakes for a white cake.  And I couldn't find one.
Now, there's a lot of talk out there about "boring white wedding cakes."  I suppose that, if you're a baker and you're stuck making white cake after white cake, that would get a little, you know, mind-numbing.  But sometimes, Read More