susan trianos
0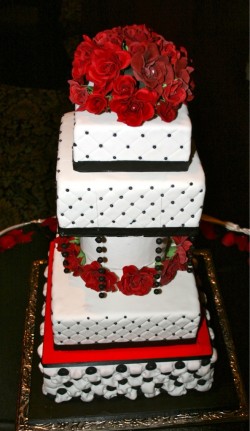 The cake I'm featuring today demands your attention.
This is no shy, shrinking violet of a wedding cake.  No demure, "Oh, look how sweet and innocent I am.  Really, just a place in the corner for me."  No sirree bobby.  This cake declares itself the grande dame of wedding cakes, and expects you to perk up and notice – and use your best posture – when you walk into the reception.
Or is it just me?  You know, attributing personalities to cakes?
At any rate, this cake by Shawna of Flourish Cakes  (follow her on Twitter here) in Courtice, Ontario, is the kind of cake that is truly a centerpiece Read More