white and brown cakes
0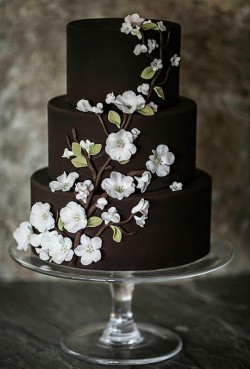 The first day of fall is about a week away so it's about time to start showcasing some gorgeous fall wedding cakes.
And while I'm not normally a fan of brown as a color, I do love brown wedding cakes. I think it's because they look so dramatic and they really lend themselves to the fall season.
This dark brown wedding cake with white flowers is stunning.
The three-tier cake features a dark espresso colored icing accented with delicate white flowers and it is beautiful. Read More