white cakes with white flowers
0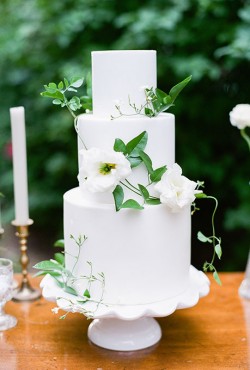 I love an over-the-top, non-traditional wedding cake just as much as the next non-traditionalist. But I also love simple wedding cakes that are both elegant and gorgeous.
Take today's wedding cake as an example.
There isn't a lot going on with the cake but that's what makes it special. The 'wow' factor is in the cake's simplicity.
A stark white tiered cake topped with fresh white blooms. It's simple and beautiful and makes a statement by not being over-the-top. Read More