Modern Wedding Cakes
The term "modern wedding cake" may mean different things to different people. Here at A Wedding Cake Blog, we take the term to mean anything with a contemporary feel; a cake that eschews the traditional white on white, piped and buttercreamed and trimmed with swags or roses. Modern may refer to a bold use of color, or a contemporary decor or shape. It may also refer to choosing something other than the grand, traditional tiered cake – a cake of macarons, for instance, or an assortment of individual cakes. Modern means that you are updating the tradition: perhaps you aren't entirely throwing it out. You're just giving it a breath of fresh air.
0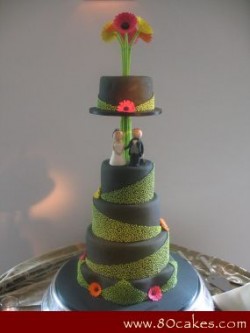 To me a black wedding cake is chic and classy.  I just adore them..and they are typically few and far between.  Especially the good ones.  We've featured a few here like this one.
Today I am so excited because now I get to show you a classic black wedding cake covered in what else..GERBERA DAISIES!  Hi, my name is Christen and I have a tiny obsession with all things gerbera.  Anyway, on with the cake business.  This cake was made by the talented Around the World in 80 Cakes.(Don't you just adore that name?  I wish I was a baker so I could Read More
Other Posts You May Enjoy:
0

Oh yes. We are going there. I was recently having a conversation with a friend of mine about this blog. He was asking me what the point of blogging about cake was. He didn't get it.
I had to explain that a wedding cake isn't just something you see, it's something you taste. If you go to a wedding and their cake is disgusting, you remember. If you go to a wedding and their cake is awesome, you remember. There have been more times than I'd like to count that I take a look at a gorgeous wedding cake and I cannot wait to dive in. Then after about six hours of dancing we FINALLY get to the cake cutting hoopla and I finally get my piece. (Because, of course, their wedding is ALL about me right?) Then after much anticipation…the cake sucks.
Have no fear though, because times they are a changing. Cake bakers are becoming more and Read More
Other Posts You May Enjoy:
0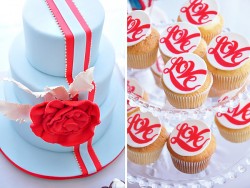 Oh, are you having summer attacks, too?  I don't know if it's the cruise I'm about to take, or the vacay that's coming up in a few weeks, or my close proximity to the beach, but I have a wicked case of the Summers!  Right now's the right time to be relaxing by the pool, icy cold drink in hand.  Makes for a difficult work week.  Well.  Except that I work with, you know, Read More
Other Posts You May Enjoy:
0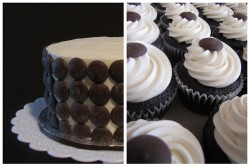 Check out these adorable Chocolate Button Cupcakes with matching six inch cutting cake.
Ah-dor-ah-bull.
These chocolate cupcakes are frosted with Vanilla Buttercream and topped with a sweet chocolate button. The cutting cake Read More
Other Posts You May Enjoy:
0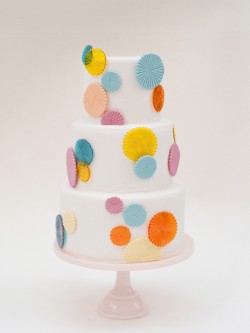 Scream it with me…summer…Summer…SUMMER!!!!!!
The ice cream truck has been circling my neighborhood, the kids are out of school, and the weather is just a touch below 100 degrees everyday here in South Carolina. After a long, snowy winter during which I stared at my neighbor's Christmas decorations from November to the end of FEBRUARY, I welcome the heat. For a little while at least. By July, Read More
Other Posts You May Enjoy:
2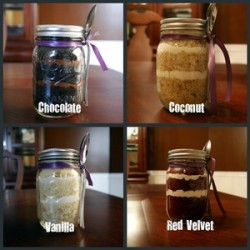 Oh yes..I have shown you cupcakes. I have shown you cake pops. I have shown you cake push-pops..and now I bring you cake jars.
Yes…yes. These delicious treats are made by Pickle's Bake Shop out of the Washington D.C. area. Have no fear if you aren't in the DC area because she has an online bakeshop right here. These little cakes come in a cute little glass jar with an adorable little spoon. They come in a variety of flavors..Red Velvet with Cream Cheese Icing, Chocolate with Chocolate/Vanilla/Marshmallow Butter Cream, Vanilla Read More
Other Posts You May Enjoy:
0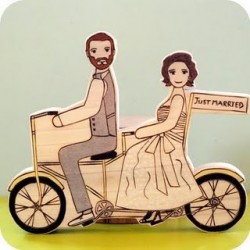 My recent fascination with all things homemade and vintage has lead me into a wonderful word of handmade Wedding Cake Toppers & that includes this beauty.
This topper makes me want to ride my bicycle barefoot with my groom singing songs about my beautiful balloon. Is that just me? Not only would it make an adorable cake topper but it would also look great on a bookshelf as a wedding day memento for years to come. I originally found this beauty on Pinterest but after some digging I discovered the Etsy store Read More
Other Posts You May Enjoy:
4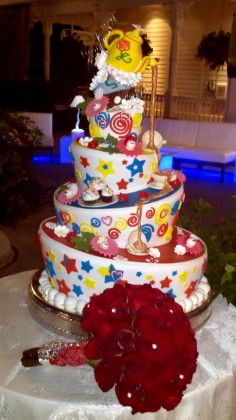 I'm late..I'm late..for a very important date!
You know what that means. I'm getting all Disney on you again. In the hub-bub of the Royal Wedding I forgot to showcase one of my favorite themed wedding cakes. This cake was made by the Grand Floridian Resort Bakery at Walt Disney World Resort in Florida. It was made for the All Night Royal Sleepover Celebration held at Disney's Wedding Pavilion the night before Read More
Other Posts You May Enjoy:
0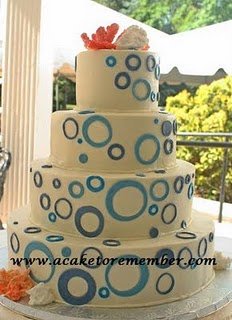 What a pretty week it has been!  While my BPIP (Blog Partner In Pretty), Christen, has been out and about, scouring the best and most delicious treats for the boys out there (HELLO – ice cream groom's cake! Brill!) I've been taking note of all the busy bakers that I have the pleasure to hobnob with.  And yesterday evening, I had a real treat, as I got a peak at the Waldorf Astoria Orlando's wedding salon.  Can you say opulence-to-die-for?  I'm hoping to have LOTS of pretty pictures and details to share with you about that experience soon!  But in the meantime, Read More
Other Posts You May Enjoy: