Modern Wedding Cakes
The term "modern wedding cake" may mean different things to different people. Here at A Wedding Cake Blog, we take the term to mean anything with a contemporary feel; a cake that eschews the traditional white on white, piped and buttercreamed and trimmed with swags or roses. Modern may refer to a bold use of color, or a contemporary decor or shape. It may also refer to choosing something other than the grand, traditional tiered cake – a cake of macarons, for instance, or an assortment of individual cakes. Modern means that you are updating the tradition: perhaps you aren't entirely throwing it out. You're just giving it a breath of fresh air.
0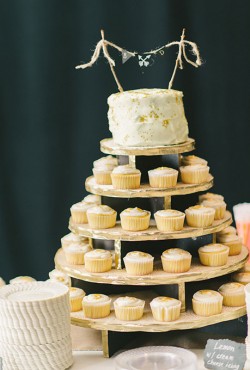 I love cupcakes. And if given the chance I'd serve cupcakes at every celebration I host, including a wedding reception.
Sadly, when I was married all those years ago the wedding cupcake trend hadn't happened yet.
But now that cupcakes are all the rage, it is the perfect time to add some cupcake fun to your reception dessert table!
I love the idea in today's featured cake photo – a small wedding cake (for the newlyweds) and cupcakes for all the guests. You could have so much fun with this concept – think of the flavors you could have with those cupcakes!
You could choose seasonal flavors, classics like white and chocolate, and even fan favorites like red velvet (my all-time favorite cake flavor).
And to add even more deliciousness to the party, make sure you have cute take-home boxes and enough cupcakes for you guests to take one for the road.
You'll find this cupcake and cake tower here.
0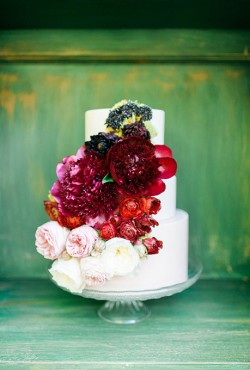 I love everything about fall – even the fact that, where I live fall means you pull out all the summer flowers. This is OK with me because I just replace them with colorful mums!
I love the dark hues of some of the mums and other fall-ish blooms that are perfect for this time of year.
And I also love seeing floral wedding cakes deep in the falls season. Just because the temps are cooler and the leaves are turning doesn't mean you can't add some colorful blooms to your wedding cake! Read More
0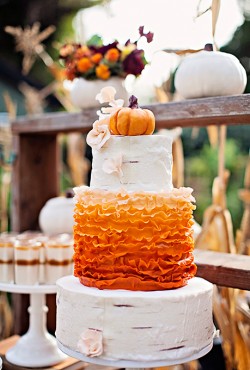 Of the best things about fall is the annual visit to the local pumpkin farm. We get to pick our own pumpkins out in the fields and then it's time to buy pumpkin doughnuts.
There's no denying that the pumpkins are the stars of the season.
And so, if you're planning a fall wedding it only makes sense to add some pumpkins to your decor or even to the dessert table. Read More
0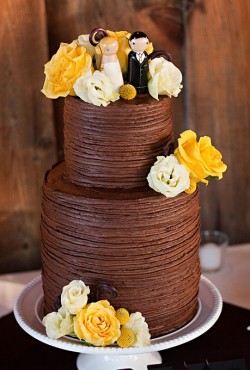 If I had the chance to do my wedding cake over, I'm pretty sure there would be chocolate involved. As in, I'd have an all chocolate wedding cake.
Because, chocolate.
I love the idea of bucking a trend – white wedding cakes – and serving something you really love. Like chocolate cake. Or at least cake with chocolate icing. Read More
0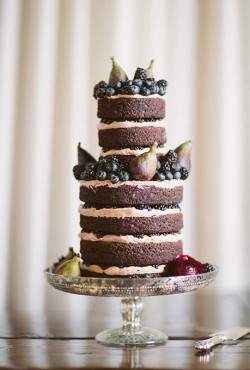 I have been craving chocolate lately.
I blame the displays of Halloween candy in the stores and the fact that I'm trying to avoid sweets.
So, to curb my cravings I've been looking at chocolate wedding cakes. And today's featured cake looks delicious!
This naked chocolate cake is the perfect "undressed" cake for a fall wedding thanks to the espresso frosting and the fresh berries and figs that adorn the cake. Read More
0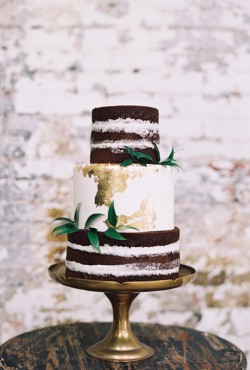 We're still celebrating the start of fall over here, so it seems like a good day to showcase another stunning fall-inspired wedding cake.
While the jury is still out on the whole "naked wedding cake" trend (since we do love frosting), this naked chocolate cake with the golden center tier is stunning. Read More
0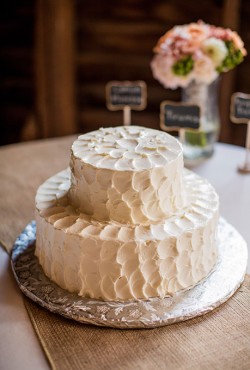 After featuring several non-traditional wedding cakes lately it seemed like a good week to head back to the basics.
So today, we're talking about a lovely white wedding cake. Boring? No way.
Check out this beauty. Read More
0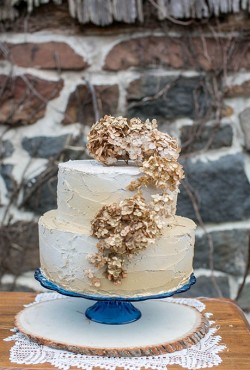 There must be something in the air this week … this is the second gold-toned wedding cake we've featured in the past few days!
I'm beginning to think that I have gold on my mind. Which isn't a bad thing.
Lately I'm starting to look for more rustic wedding cakes – I still love the over-the-top elegant cakes, but there's something to be said for a simple yet gorgeous rustic cake.
Like today's cake. Read More
0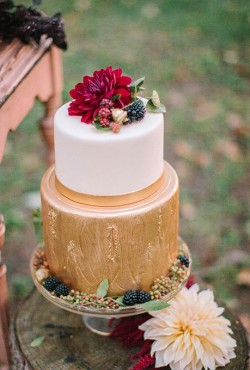 Despite the never-ending summer-like temperatures outside, we are getting closer and closer to the first official day of fall!
Which means it is time to start thinking about fall-inspired wedding cakes.
I love the idea of rustic cakes for a fall wedding, something with a unique twist. Read More
0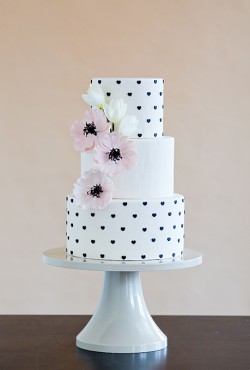 I adore polka dots. They're fun and whimsical while still being classic and somewhat elegant.
And if those polka dots look like tiny hearts? Well, that's even better.
Today's wedding cake is a study in fun – a stark white, three-tier cake adorned with black fondant hearts instead of black polka dots!
It is nearly wedding cake perfection. Read More