0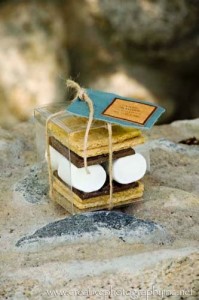 This week, I've been more about the edible favors than about the cakes. It just seems the right thing to do, yes?
We'll get back to featuring sumptuous wedding cakes after the first of the year, but in the meantime, check out this adorable S'mores Kit. It's just perfect for a rustic wedding, or a fall affair. Even winter weddings in warmer climes might involve a campfire or two.
We found this particular pic on Wedding Wire, courtesy of CreativePhotographyInc.Net, but in snooping around the interwebs, I found a similar DIY feature on one of my favorite blogs for such things, Twig and Thistle. Happy creating, and I hope your holidays continue to be merry and bright!