0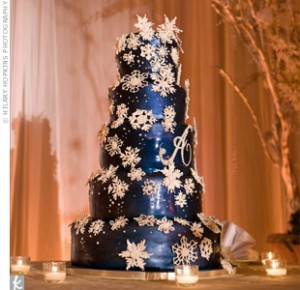 We hope that our greeting finds you happy, healthy, and surrounded by friends and loved ones this beautiful Christmas Day.
We'll be rounding up a little later today – we can't resist the temptation of sneaking off to find all the sweet and pretty that the interwebs have to offer – but in the meantime, enjoy this lovely holiday cake from The Knot.
We wish you the very Merriest of Christmases, and Happiest and Holidays your hearts desire!
Read More:
Blue Wedding Cakes
,
Christmas Wedding Cakes
,
crystal wedding cakes
,
holiday wedding cakes
,
rhinestone wedding cakes
,
seasonal wedding cakes
,
snowflake wedding cakes
,
winter wedding cakes