Floral Wedding Cakes
What's not to love about a floral wedding cake? The trend to decorate cakes with flowers, whether real or gum paste, really became all the rage during the 1980s, when Martha Stewart showed us all how wrong we'd been doing weddings up to that point. Gone suddenly were the little bride and groom figurines made of porcelain or plastic that stood proudly atop cakes. Replacing them were mounds and cascades and accents of flowers of all shapes, sizes, and hues. The trend may have died down to some extent; today, we're as apt to see a bride and groom cake topper – or a pair of birds or bicycles, or anything else the couple might fancy – as flowers. But flowers have not lost favor completely. In fact, florists are still busy preparing floral toppers for cakes that match the bride's color palette and bouquet. Likewise, bakers are kept busy crafting handmade, sugar or gum paste flowers, or at the very least, custom coloring store bought gum paste creations to offset their beautiful cakes. There are a couple of points to remember when choosing to trim your cake with fresh flowers. First, make sure that the bloom you'd like to use is NOT poisonous. Wouldn't you hate to send people to the hospital because they ingested a piece of your cake that had ivy on it? And secondly, if at all possible, ask your florist for pesticide-free blooms. Bug killing chemicals = not tasty. And finally, if it's gum or sugar paste flowers that you're after, remind guests that, although they are technically edible, it's probably not very tasty or a good idea. If you want edible decorations, you should probably stick with real or marzipan fruit.
0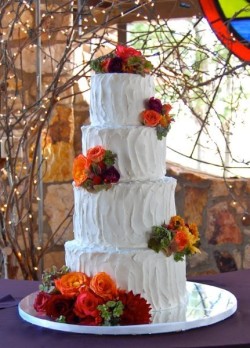 I love all the colors of fall – deep red, oranges, and yellow make everything prettier this time of year.
And incorporating those colors into your fall wedding includes using them on a lovely and elegant fall-inspired wedding cake.
Just like today's featured cake. Read More
0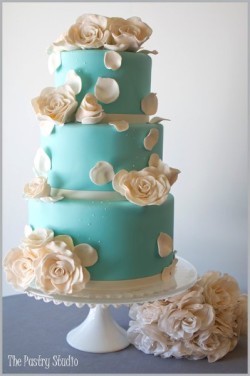 I love the idea of colorful wedding cakes and one of the best colors is blue!
There are so many shades of blue that would look great on a cake, but this pretty turquoise blue is one of my favorites.
Today's cake is decorated in a hue that reminds me of the sea around some of my favorite Caribbean islands. Read More
0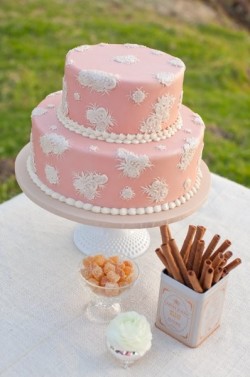 I love the idea of small-ish wedding cakes that pack a lot of punch – cakes just like today's featured cake.
This two-tier vintage-inspired wedding cake would be perfect for a smaller wedding or if you're planning a dessert table at your reception.
I'm loving the pink icing on this cake and the addition of floral lace-inspired designs gives the cake a gorgeous retro look. Read More
0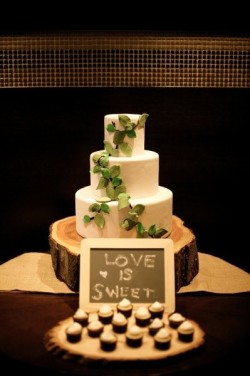 It's getting close to that time of year again….autumn!
OK sure, it might still be hot and summer-like where you live but before we know it the leaves will be changing and pumpkin spice everything will be back on the shelves!
So today seems like a good day to think about a fall-inspired wedding cake. Read More
0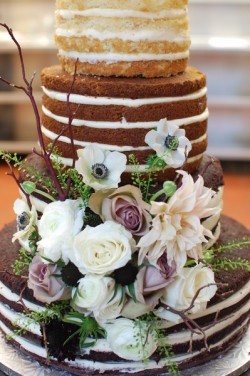 Let's face it – it's hot outside. And while I'm normally a fan of LOTS of icing on wedding cakes, in the summer I think the "naked" wedding cake trend is perfect.
And today's featured cake is soooo pretty it doesn't need much icing at all.
This four-tier cake features cakes of different flavors – looks like chocolate and vanilla – with gorgeous white icing between the layers. Read More
0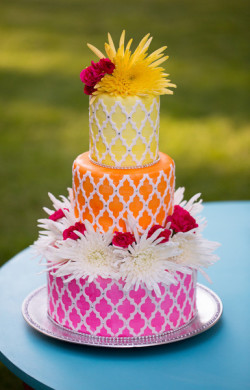 We're at that point in the summer where everything has bloomed and the flowers are bursting out of their pots and a wedding cake that is bursting with color seems just about perfect.
Take today's featured cake as an example.
This cake is all about color! You can't help but be happy and smiling when you look at this cake. Read More
0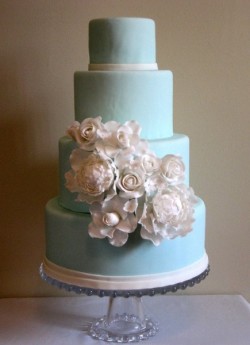 In these warm summer months I love looking for colorful wedding cakes that add a lovely pop of color to your dessert table.
Today's cake is a perfect shade of blue for summer – it looks like the sea or the sky.
And, it's also the color of a particular very popular jeweler. We all love getting boxes in this color, right! ;-D Read More
0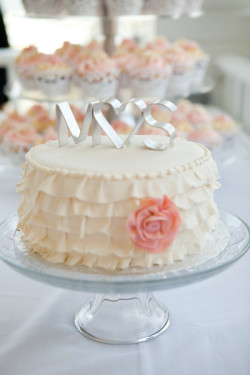 The other day we featured cupcakes as an alternative to a big wedding cake, and today we're talking about a smallish wedding cake as an alternative dessert.
Today's featured cake is the perfect size for a couple who wants to have a dessert buffet or cupcakes in lieu of a traditional wedding cake.
I love the vintage look of today's cake. Read More
0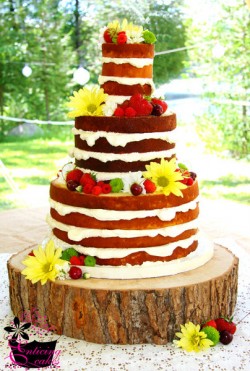 We're getting close to the dog days of summer and it's the perfect time to think about a wedding cake without icing.
And if you can showcase some lovely summertime blooms and fruit on that cake it'll be a perfect summer wedding cake.
Today's featured cake does just that.
This multi-tiered cake features gorgeous white icing between each layer, set off by brightly hued flowers and berries. Read More
0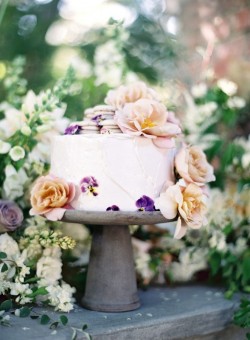 There is something to be said for an elegant one-tier wedding cake, especially if that one tier is elegant and whimsical and practically perfect in every way.
Take today's featured cake.
It might be small but it packs an elegant punch!
This one-tier cake features light lavender icing and is embellished with fresh flowers – including violets – and topped with macarons and more fresh blooms. Read More