0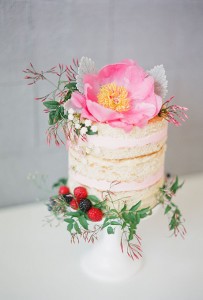 We're still daydreaming about spring even if winter is still hanging on and sending more cold temperatures our way.
And one of the things we love most about spring is the arrival of gorgeous flowers.
Of course we also love fresh flowers on wedding cakes, like the blooms on today's naked wedding cake. Who needs icing when you have flowers, right?
OK, we still need icing but we do like the look of this "naked wedding cake."
This cake has gorgeous layers of icing between the cake tiers which almost makes up for the lack of icing ON the cake.
But what we love most about this cake is the use of the coral charm peony as the cake topper. It's bright and cheerful and the perfect adornment for this cake.
You can find this cake here. It was created by M Cakes Sweets.
Read More:
cakes with flowers
,
floral cakes
,
fresh flowers on cakes
,
naked cakes
,
naked wedding cake
,
spring wedding cakes