0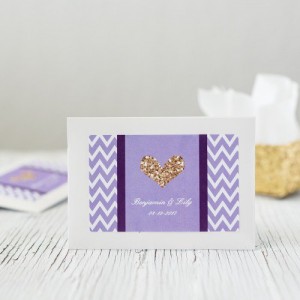 Everyone cries at weddings. It's a scientific fact.
Moms, grandparents, dads,guests, brides, and yes, even grooms – they all will likely shed a tear or 10 during a wedding.
And when you're crying you really need tissues handy. Which brings us to today's fun wedding favor – personalized tissue packets!
These adorable – and easy-to-carry – tissue packets are the perfect favor to have at the ceremony! You can set up nice "cry baskets" full of cute and personalized tissue packets and your guests will definitely thank you for it.
Each pack holds seven tissues, which is more than enough for most people.
You can personalize the packs with a huge variety of icons, colors, words, and more.
So go ahead, cry all you want! We have tissues!
You can find these personalize tissue packs here.
Read More:
fun wedding favors
,
personalized tissue packets
,
personalized wedding favors