0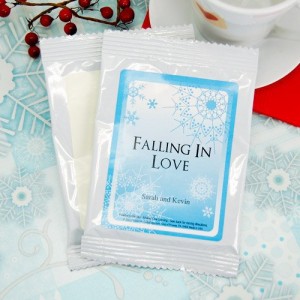 First of all – Merry Christmas from A Wedding Cake Blog!
Today's fun wedding favor is another great cold weather drink – personalized packets of mocha cappuccino!
Nothing beats a steaming mug of cappuccino on a cold winter day and your guests will love these personalized packets.
They'll be a great addition to a fun gift bag for your guests – add a personalized coffee mug and a few of these cappuccino packets and you have the perfect favor for a winter wedding.
Maybe you're thinking about setting up a coffee bar at the reception? These would be a great addition to the bar – guests can take a few home and enjoy a nice mug of mocha cappuccino at home.
You can find these personalized cappuccino packets here.
Read More:
cappuccino
,
coffee favors
,
fun wedding favors
,
winter weddings