0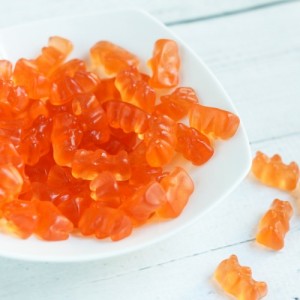 OK, this might be the best fun wedding favor I have ever found – Champagne Gummy Bears.
You read that right – they're gummy bears that taste like champagne! Now that's a gummy bear I can get excited about.
Think how fun these would be – sitting in bowls at the bar (away from the kids, of course).
Or you could put them in cute gift bags or boxes for guests to take home to nosh on later.
I'd suggest having a kid-friendly version of gummy bears too if there will be kids at the reception.
One of the best things about these gummy bears (aside from the champagne part) is that they come in 6 pound bags! That's a lot of gummy bears!
You'll find these champagne gummy bears here.
Read More:
champagne
,
champagne gummy bears
,
edible wedding favors
,
fun wedding favors
,
gummy bears