champagne
0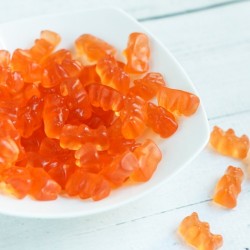 OK, this might be the best fun wedding favor I have ever found – Champagne Gummy Bears.
You read that right – they're gummy bears that taste like champagne! Now that's a gummy bear I can get excited about. Read More
0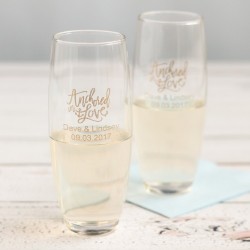 One of the things I love most at any wedding reception has to be the champagne toast. You just never know what the maid of honor and best many are going to say.
Of course, sipping on champagne (or sparkling wine of some sort) isn't too bad either.
Which is why I love these fun, stemless champagne glasses. Read More
0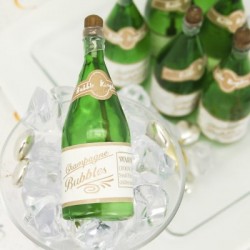 New Year's Eve is the party of the year, so imagine how much fun it would be to get married on the last day of the year!
If you're thinking of having a New Year's Eve wedding, you'll of course want to have some extra-celebratory fun added to the reception plans. And that's where this week's fun favor comes into play.
What better way to ring in the New Year than with a bottle of champagne…bubbles! Read More