0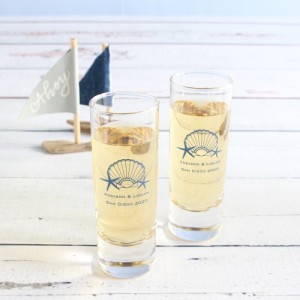 Toasting to the happy couple is a fun tradition at every reception!
So making sure all the grownup guests are ready for the toasts with a personalize shot glass adds to the fun!
These fun and functional wedding favors come in several styles and can be personalized with monograms, icons, and more.
You can even personalize with a color that matches or is close to your wedding colors.
The shot glasses would also be fun as part of a welcome package – maybe paired with a bottle of locally made spirits!
No matter how you choose to give these shot glasses to your guests, they're sure to have a good time toasting you!
You'll find these personalize shot glasses here.
Read More:
fun wedding favors
,
personalized wedding favors
,
shot glasses
,
wedding favors