0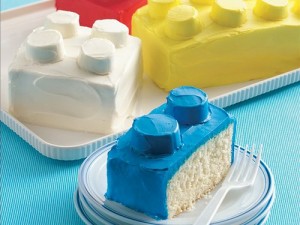 Did your guy play with Legos as a kid? Does he still?
WELL…we think that's pretty adorable.  And if you'd like to share his passion for building stuff with colorful blocks with friends, and family, this may be the perfect groom's cake idea for you – building block cakes!
But that's not all the coolness here.  You see…this idea comes from cake mix guru Betty Crocker…and if you follow that link right there, you'll get the skinny on how to make this one yourself!
I'm thinking this is a darling groom's cake, but it would also be a sweet birthday cake as well once you're hearing the pitter patter of little feet.
Do you love these adorable cake-and-marshmallow blocks?  Leave us a comment below and weigh in!
Read More:
block cakes
,
colorful cakes
,
lego cakes
,
toy cakes
,
toy inspired grooms cakes