colorful cakes
0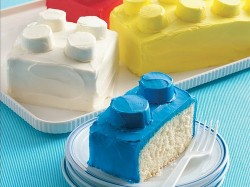 Did your guy play with Legos as a kid? Does he still?
WELL…we think that's pretty adorable.  And if you'd like to Read More
1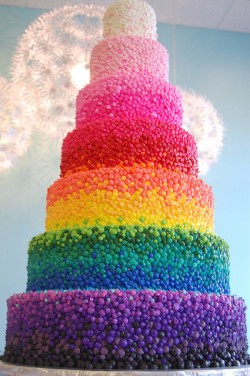 Happy Monday!
Are you dragging, too?  Friends of mine had SNOW predicted for today!
Well, it's sunny and beautiful here this morning, but it's still Monday, so as a result, I could use a little jumpstart.  And this cake is soooo that!
Isn't it incredible?  We've featured similar cakes, but they've achieved their rainbowness with candies.  This one appears to be piped dots of buttercream, meticulously and beautifully blended.  Every color of the rainbow with a healthy dose of pink for good measure!  It's almost a different take on the Read More