0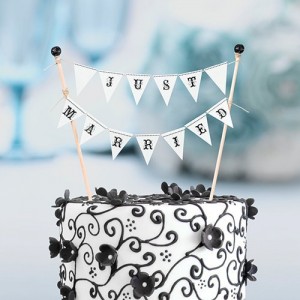 I was at a friend's wedding recently and her cake topper was a simple yet elegant banner.
And I thought to myself how perfect and lovely the banner was. There was nothing over-the-top about it and it fit perfectly with her vintage, shabby chic theme for the reception.
I love the idea of a simple banner cake topper – it would fit so many different styles and themes from elegant to fun and whimsical.
Having a reception with an outdoorsy, carnival theme? It works perfectly. Celebrating your big day with a fancy soiree at the country club? A banner would work there too!
You can find this cake topper here.
Read More:
black and white cake toppers
,
cake toppers
,
elegant cake toppers
,
fun cake toppers