0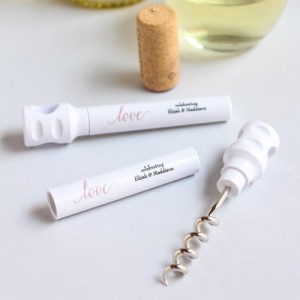 I'm always looking for a corkscrew at my house.
It's one of those items that you really, really need to have on hand.
And if you like to enjoy a glass of vino while you're traveling, you'll want a good travel corkscrew, right? (Actually I hadn't ever thought of this until today).
If you love wine and want to give your guests a cool wedding favor, I recommend this personalized travel corkscrew.
It's cute and compact and can be personalized in a way to fit your style!
There are so many personalized designs available including monograms and seasonal designs.
You can find this fun wedding favor here.
Read More:
fun wedding favors
,
personalized wedding favors
,
wine wedding favors