0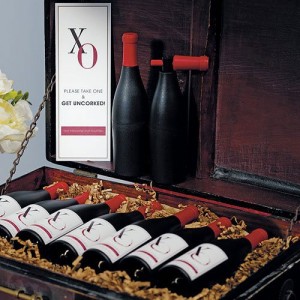 I love wedding favors that are not only fun, but also functional.
And if you're a wine drinker it's always nice to have a working corkscrew in the kitchen!
Today's fun wedding favor is perfect for anyone who loves to uncork a nice bottle of wine after a long day at work.
This Wine Bottle Corkscrew is really cute – it's a corkscrew shaped like a wine bottle! And to make it just a little more special, you can choose to have a personalized label added to each bottle-shaped corkscrew.
That way the bottles look like mini bottles of wine from your own person vineyard!
This is a great favor if you're a wine-loving couple, or if you're having your reception at a vineyard, or even if you just want to give your guests something fun to remember your big day.
You can find these wine bottle corkscrews here.
Read More:
corkscrews
,
fall wedding favors
,
fun wedding favors
,
wine
,
wine bottles
,
winter wedding favors