0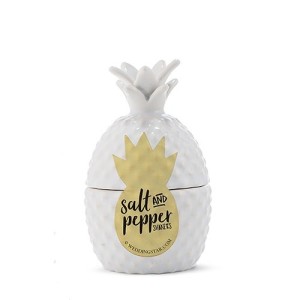 I love the idea of using pineapples as part of a wedding theme.
They're more than just a delicious fruit – pineapples represent warmth, welcome, friendship and hospitality!
Today's featured wedding favor is a stacked pineapple salt and pepper shaker and it's too cute!
You could use these shakers as placecard holders at the reception and then send them home with guests as a 'thank you' for coming gift!
They could even be filled for the reception and then each guest has his or her own salt and pepper shaker at the dinner – which they can then take home.
The possibilities are endless.
You'll find this super fun wedding favor here.
Read More:
fun wedding favors
,
pineapple favors
,
salt and pepper shaker favors
,
salt and pepper shakers