salt and pepper shakers
0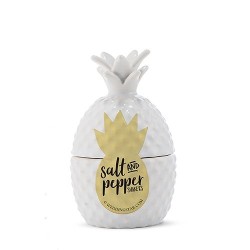 I love the idea of using pineapples as part of a wedding theme.
They're more than just a delicious fruit – pineapples represent warmth, welcome, friendship and hospitality!
Today's featured wedding favor is a stacked pineapple salt and pepper shaker and it's too cute! Read More
0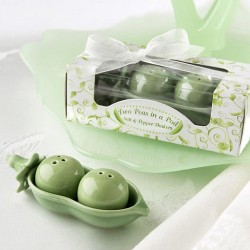 I collect antique and unique salt and pepper shakers – sort of.
It would probably be more accurate to say I have a collection of antique shakers thanks to my mother-in-law.
Either way, I love cute and fun salt and pepper shakers and I would totally display these 'two peas in a pod' shakers if I received them as a gift. Read More