0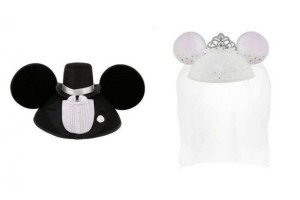 If you're newly-engaged and dreaming of a Disney World wedding, you might want to check out Disney's Fairy Tale Wedding Showcase on February 3.
This event is planned from 3-6 p.m. at Disney's Contemporary Resort at the Walt Disney World Resort.
Attendees can meet with representatives from Disney's Fairy Tale Weddings, Disney Floral and Gifts, and more.
And to add a little magic to the event, attendees can also add on one of two special events to their reservation: a Happily Ever After Dessert Party at the Contemporary or a culinary cooking adventure also at the Contemporary.
The base price for the Wedding Showcase is $45 per person. With the Dessert Party added on the price is $95 per person, and the culinary adventure add on raises the price to $250 per person.
Reservations can be made online.
And, if you're a Disney Vacation Club member you can receive a complimentary pair of Mickey or Minnie ears at the event.
Read More:
Disney Weddings
,
Disney's Fairy Tale Weddings
,
wedding planning