0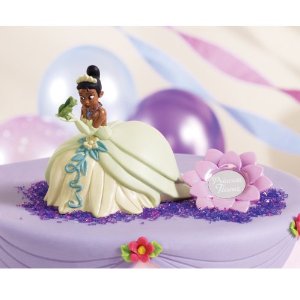 I'm not sure what statement this makes about the bride, or the groom, but I'm gonna go with it.  Because it's cute.
How many Disney fans do we have out there?  I just loved Disney's The Princess and the Frog. The music and story were darling, and the animation was beautiful.
Now, I'm not sure I'd make a life long commitment to an amphibian, but you never know.  So if this is the Disney fairy tale of your dreams, or if you've got another cake to make and this would be just the thing, you can actually order it here.  Great price, too!  It's the perfect size for a small cake.
Read More:
disney cake toppers
,
disney wedding cakes
,
princess and the frog cake toppers