0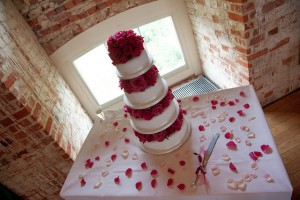 On the one hand, I am clearly not over Valentine's Day with its flowers, and sugar, and pretty.  On the other hand…after ingesting large quantities of chocolate…time for some minimalism.
This cake?  Love.  Four perfectly-graduated tiers of cake, flawlessly enrobed in fondant and trimmed in white ribbon, separated only by rose after rose after rose.  Minimalism and extravagance at once.
Elegant.  Clean.  Classic.  Beautiful and beautifully displayed.  If Grace Kelly were a cake, this is what she would look like.  How do you improve on simplicity done perfectly?  Simple.  You don't.
Read More:
fondant
,
ribbons
,
Roses
,
Simplicity