2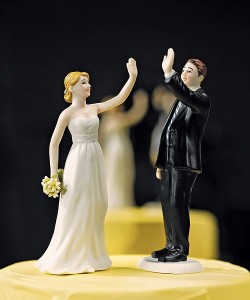 This is the perfect cake topper to be the first feature of 2012. Seriously, with the addition of this cake topper this may be my favorite week on A Wedding Cake Blog ever!
I love that this topper is tons of fun. It actually reminds me a lot of this real life picture I saw on Pinterest not so long ago.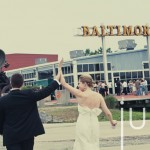 Photo from Studio Juno…check out the blog from this awesome wedding.
I also had a friend who got married right after college.  She and her hubby could not contain their excitement after the minister introduced them as Mr. & Mrs. and they high fived each other.  Except she missed and hit him in the arm…oh well.  He married her.
The high five is a sweet and fun sentiment and if you'd like it you could purchase one for yourself from Daisy Days.  It's also completely customizable to your hair color for a little extra cost.
Read More:
high five
,
high five cake toppers
,
high five wedding
,
high five wedding cake topper
,
wedding high five