0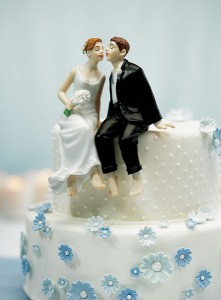 Has any part of your courtship involved sitting on a dock, dangling your feet in the water?  Will your reception offer such a refreshment?  Well then, this is the cake topper for you!
I think this is so sweet.  It's as if the bride and groom snuck (sneaked?) off for a few minutes of alone time, in order to recapture the magic of the day.  We did it!  We got married!  And now we can discuss our Happily Ever After.
If you love this cake topper and would like to feature it on your cake, you can.  Visit Magical Day and they will give you the how tos!
Read More:
bride and groom wedding cake toppers
,
casual wedding cake toppers
,
figure wedding cake toppers
,
sweet wedding cake toppers
,
unconventional wedding cake toppers