0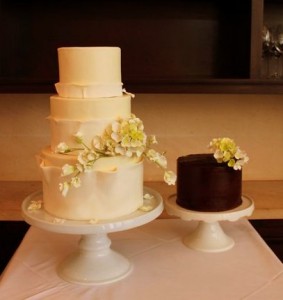 I liked something about this picture.  I think I liked the plainness of it.
We see so many different approaches 'round here to wedding and groom's cakes.  Sometimes, it seems like groom's cakes are enormous and take center stage.  I think that this is neat because it shows the groom's cake as a smaller alternative, but there is a common theme in the looks of the cakes.  I only hope there wasn't an enormous number of chocolate loving guests present, or there might have been riots.
What's your plan? Will you serve a groom's cake?  Will it be little or as big as the wedding cake?
Read More:
chocolate grooms cakes
,
small grooms cakes
,
traditional grooms cakes
,
traditional wedding cakes