winter weddings
0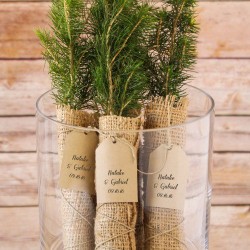 It's finally that time of year again – time to put up the Christmas trees!
I don't know about you but I'm a "fake" tree kind of girl – heck we even have a fake white tree with red and green lights.
But, I do love the smell of fresh evergreens which brings me to today's fun wedding favor – evergreen tree seedlings!
How much fun would these be at your winter wedding? Read More