0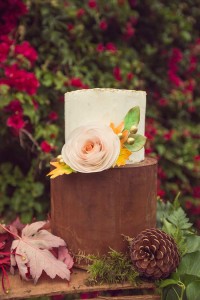 Even though it is December that doesn't mean you have to forgo the fresh flowers on your wedding cake!
There are so many lovely ways to embellish your winter wedding cake and today's cake might be a new favorite.
I love the simplicity of this cake. The two tiers feature simple but seasonal icing in both white and chocolate (an added bonus for chocolate fans).
And the addition of fresh blooms plus the pine cones and greenery gives it a true early-winter vibe.
This cake would be lovely at a small winter wedding. You could even change up the flowers if roses aren't your favorite. Imagine this cake as all white (or ivory) with dark red flowers and pine cones.
You can find this cake here.
Read More:
chocolate cakes
,
floral cakes
,
pine cones on cakes
,
winter wedding cakes