0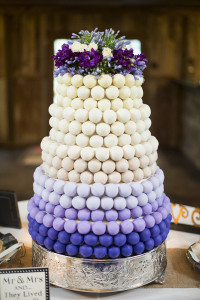 My favorite color has always been purple – I just love it!
So when I saw today's featured wedding cake – a purple ombre cake – it was cake love at first sight.
This cake is stunning on so many levels and not just because it is several shades of purple!
The overall design of the cake is so modern and elegant, it just takes your breath away.
The ombre purple cake would be stunning at a fall wedding but it would also work in the spring or summer. The addition of fresh flowers on top of the cake just adds to the beauty of the confection.
You can find this cake here. It was created by Cake Bites.
Read More:
fall wedding cakes
,
modern wedding cakes
,
ombre wedding cakes
,
purple wedding cakes
,
summer wedding cakes