0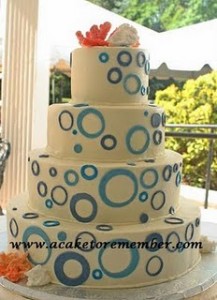 What a pretty week it has been!  While my BPIP (Blog Partner In Pretty), Christen, has been out and about, scouring the best and most delicious treats for the boys out there (HELLO – ice cream groom's cake! Brill!) I've been taking note of all the busy bakers that I have the pleasure to hobnob with.  And yesterday evening, I had a real treat, as I got a peak at the Waldorf Astoria Orlando's wedding salon.  Can you say opulence-to-die-for?  I'm hoping to have LOTS of pretty pictures and details to share with you about that experience soon!  But in the meantime, let's see what's going on in the World of Wedding, checking in with all the latest News:
Miranda Lambert and Blake Shelton tied the knot, Texas-style, last weekend.  The bride wore both old and new.
Here's a humorous look at how not to be "that guest" at your next wedding.
In the category of This Is Just Sweet:  A 98-year old lady models her 1938 wedding dress for a church fashion show.
Michael Buble and his wife, actress Luisana Loreley Lopilato de la Torre, marry for the second time – in just over a month.  The first ceremony was held in her home country of Argentina.  This time, the party took place in Buble's native Canada.
And now let's talk Sweet and Pretty:
Weddzilla gives brides some great dress advice for a destination wedding, so that they don't end up a crumpled mess.
Spruce up that boring Bridal Shower with these fun spring bling bridal shower tips, courtesy of Hostess with the Mostess.
We've said it before here, People:  Birds are big right now!  Look at this lovely cake, complete with handpiped tree detail, by Dream Day Cakes of Gainesville, Florida.  Everything, from birds to pearls, is edible – and beautiful.
Aaannddd, in the category of Truly Helpful Information (filed under "Things You Think Are Common Sense, But Apparently Not"), The D Tales shows brides how to properly hold their bouquets.
Kara Buntin of A Cake to Remember in Richmond, Virginia, shows us a beautiful, beach-inspired cake that features stunning, hand-made sugar coral.  (Bakers, Kara will also be featuring a tutorial on this technique in the next few weeks!)
Have a delicious week!
Photo Source (Photo used with permission.)
Read More:
Blake Shelton
,
bridal bouquets
,
bridal shower
,
Luisan Loreley Lopilato de la Torre
,
Michael Buble
,
Miranda Lambert
,
wedding guest etiquette