0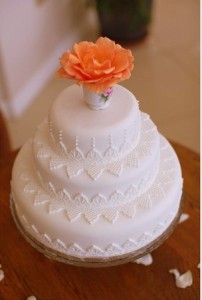 Hey, Everyone!
It has been a fun week of visiting and preparing, as we get ready to welcome a dear friend for a visit. But even though the week has involved a LOT of cleaning (what is it about a pending visit that makes all the dirt that you blissfully pass for days POP right out at you??) there have been liberal trips to the beach to break it up a bit. Add in dear times with family and fun times with girlfriends, and it has been one terrific week!
So let's take just a quick look around this week to see what's going on in the world of Sweet and Pretty. We'll be back to our regular round-up next week!
You know I love me some Austin Weddings Blog! And I love ombre, so this it was a given that I would share with you this post on DIY Ombre Wedding Projects. I especially love the chair. Like, I'm trying to figure out which chair in my house will shortly be looking like this…
I just love this feature that Maven Bride has on Hot Nail Polish trends for brides!  No surprise, I LOVE the girly girl options.

This is a fantastic DIY wedding from Southern Bound Bride.  So many beautiful touches, including the lovely white on white wedding cake, which I featured above (and the bride and groom MADE!)  And You Guys, the pinwheel boutonnieres!
I love posts which feature wedding traditions from cultures other than my own.  This traditional Thai ceremony was a joy to peek into.  From Style Me Pretty.
I'm a little late with this, but I'm lovin this Americana-inspired wedding, with its US, red-white-and-blue theme!  Really, these colors work all summer long, don't they?  From Wedding Chicks.
I'll be back with more next week.  Until then, have a delicious week!
Read More:
americana weddings
,
bride nail polish trends
,
diy weddings
,
hot nail polish trends
,
ombre
,
red white and blue weddings
,
thai wedding ceremonies