2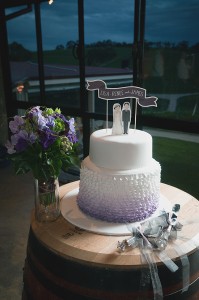 Happy Mother's Day!  And if you aren't a mother, then feel free to wish me a Happy Mother's Day!
I don't know what today will hold – I'm heartily hoping for a little pampering, quiet, and possibly a nap – but I'm thankful for my babies, and I'm thankful that I still have my mom with me.  I also have a life filled with so many dear sweet women and girlfriends who have been mentors and confidantes.  So I'm glad to share this day with them as well.
The busy wedding season is certainly upon us!  And so we should get right to it, yes?  But first, let's take a look back at what we've been up to this week here at A Wedding Cake Blog with all the Sweet:
On Monday, we…thought this cake so nice, we featured it twice! A lovely all White Wedding Cake that also featured a monogram. Brooke love x 2.
Tuesday brought with it this exquisite Orange Spring Tiger Lily Wedding Cake.
I adore this Gothic Wedding Cake that we brought to you on Wednesday, featuring Victor Van Dort and his Corpse Bride.
The Peony Pearl Wedding Cake that was Thursday's darling still has me swooning.
Cake Topper Friday was an adorably simple affair this week, with this Chalkboard Cake Topper.
For your Anglophile Guy, we featured this darling Union Jack tribute on Saturday.
And now for the week's Pretty:
I am LOVIN' these purple ombre mini cakes, featured on Austin Wedding Blog.
Feathers are HOT. Here's a guide to adding them to your wedding accessories, from Trendy Bride.
We LOVE this feature on Boho Weddings about Cakes by Beth, one of our favorite UK bakers. Cakes by Beth recently took 2nd place in this year's Cake International competition, held in London!
What a CUTE idea for your reception tables: five things you should know about the bride/groom. From Emmaline Bride.
I always love the real weddings on Polka Dot Bride, and this lavender and purple vintage winery wedding is no exception.  The couple's cake is so exquisite, I feature it above.
And what's Mother's Day without a little bourbon?  But seriously, delish-sounding cupcakes that I DESERVE:  Jack Daniels Cupcakes, from Style Me Pretty.
These are some seriously fun carnival-inspired wedding ideas, from Wedding Chicks.
Have a delicious week!
Read More:
bright blue wedding cakes
,
british wedding cakes
,
carnival weddings
,
chalkboard cake topper
,
cupcake recipes
,
gothic wedding cakes
,
Green Wedding Cakes
,
jack daniels cupcakes
,
lily wedding cakes
,
monogram wedding cakes
,
ombre wedding cakes
,
orange and blue wedding cakes
,
orange wedding cakes
,
peony wedding cakes
,
purple ombre mini cakes
,
union jack grooms cakes
,
wedding diy
,
wedding feathers
,
white wedding cakes