0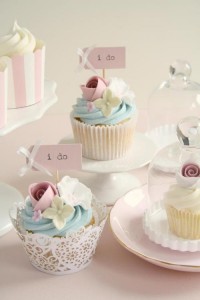 Hi Y'all!
How's the week treating you?  Well, I hope.  We continue to do just fine here, as our calendar of visits with friends stays filled up.  We're having a glorious summer here in Florida, and we hope that you are, too.
Let's get to sharing with you all we've spied with our little eye this week.  But before that, let's review the beautiful cakes we've featured on A Wedding Cake Blog.
On Monday, I featured what is probably one of my favorite cakes ever: sand-colored ombre + seashells on this Beach Wedding Cake.
We went sort of old school on Tuesday with a Buttercream Roses Square Wedding Cake.
DIYers everywhere (and those loving a bit of rustic charm) applauded our post of this homey Charlotte Wedding Cake on Wednesday.
We featured a beautiful Pink Wedding Cake with White Trim on Thursday.
Cake Topper Friday found us admiring a topper perfect for the jocks who fall in love, with this Football Couple Cake Topper.
On Saturday, we displayed a Bowtie Groom's Cake for the guys.
And now for some Sweet & Pretty from our Friends in Wedding World!
Delightfully Engaged offers some suggestions if your Bachelor(ette) Party will be co-ed.
Weddingstar blog suggests their Five Favorite Summer Wedding Favors.
Kiss My Tulle offers a week of posts addressing special needs at your wedding party.  Brilliant.  The first? Weddings and Wheelchairs (AKA It Ain't No Big Deal, Y'all.)
Bespoke takes a look at The History of the Wedding Gown.
Wedding Chicks show off some of their Favorite Wedding Cakes.  Gorgeous!
Weddzilla shares why Wedding Apps Are the New Disposable Camera at Your Wedding.
I'm in a cupcake state of mind, so enjoy the lovely little bites I share above.  On me, and calorie free!

Have a Delicious Week!
Read More:
beach wedding cake
,
bowtie groom's cakes
,
charlotte wedding cake
,
coed bachelor parties
,
coed bachelorette parties
,
football cake toppers
,
photo wedding apps
,
Pink wedding cakes
,
roses wedding cake
,
special needs at weddings
,
summer wedding favors
,
wedding cakes
,
wedding gown history