0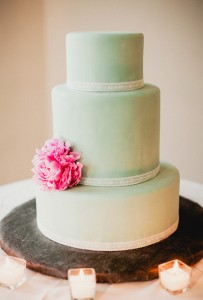 I'm all about thinking spring right now!
Sure it's been a mild winter here in the Midwest but with a potential snowstorm in tonight's forecast I've decided that I'm done with winter and just want to focus on spring.
And spring means all things green! It's the one time of year that I really, really like the color green.
Green grass. Green leaves. Shamrock Shakes. You know, all things spring.
So today's lovely light green wedding cake is the perfect way to get into the springtime state of mind.
I love the simplicity of this cake. Three tiers. Smooth mint green icing. Elegant lace. And one bright pink bloom. It's pretty much cake perfection.
This cake would be ideal at your spring wedding. It's pretty and elegant and perfect for a new season.
You can find this cake here. It was created by Maritime Parc.
Read More:
elegant wedding cakes
,
green cake with flowers
,
Green Wedding Cakes
,
pink and green cakes
,
pink flowers on cakes
,
spring wedding cakes