0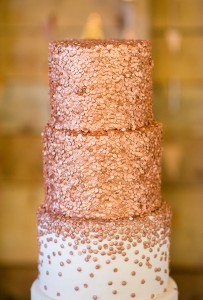 Right now I'm a huge fan of sprinkle wedding cakes!
I think they're fun and whimsical and perfect for a spring or summer wedding.
And today's cake? Well, it's rose gold and sprinkles so it's practically perfect.
Yes, it's true. I love rose gold.
It's less brash than "plain" gold and it's super elegant without being stuff and boring.
This wedding cake would be a stunner at a spring wedding. It's so glamorous and not what you'd expect. And if there's one thing I love about wedding cakes it's when they are surprisingly pretty.
You can find this rose gold sprinkle wedding cake here.
Read More:
fun wedding cakes
,
rose gold cakes
,
spring wedding cakes
,
sprinkle wedding cakes
,
unique wedding cakes