0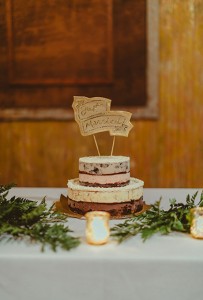 If there's one thing I love more than wedding cake, it has to be ice cream.
So, when I saw this ice cream wedding cake it was as if all my dessert dreams came true!
I love the idea of non-traditional wedding cakes – whether we're talking naked wedding cakes or cakes made out of rounds of cheese. The crazier the better I say.
So, this two-tiered ice cream wedding cake from Ample Hills Creamery is my new favorite non-traditional wedding cake!
If you don't live near an Ample Hills Creamery (currently in New York and Orlando only), I bet you can find another ice cream shop to make your wedding cake.
And then imagine how much fun it would be to serve ice cream at your wedding reception!
You'll find this cake here.
Read More:
ice cream cake
,
ice cream wedding cake
,
non traditional cakes