non traditional cakes
0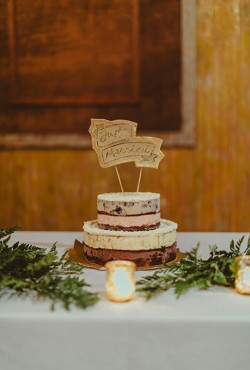 If there's one thing I love more than wedding cake, it has to be ice cream.
So, when I saw this ice cream wedding cake it was as if all my dessert dreams came true!
I love the idea of non-traditional wedding cakes – whether we're talking naked wedding cakes or cakes made out of rounds of cheese. The crazier the better I say. Read More
0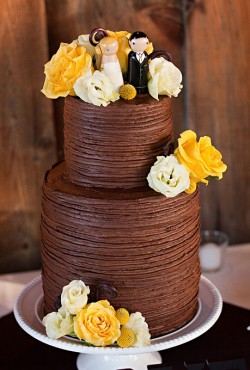 If I had the chance to do my wedding cake over, I'm pretty sure there would be chocolate involved. As in, I'd have an all chocolate wedding cake.
Because, chocolate.
I love the idea of bucking a trend – white wedding cakes – and serving something you really love. Like chocolate cake. Or at least cake with chocolate icing. Read More
0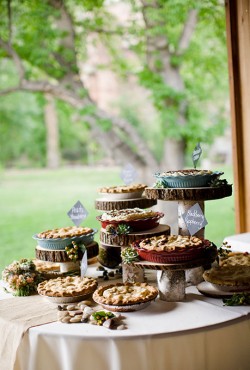 It's that time of year again – time for pie!
One of my favorite things about Thanksgiving are the pies – pecan, pumpkin, apple, or whatever flavor happens to be served.
I'll admit it – I love pie.
So that got me thinking about serving pie at a wedding reception. It seems like a great idea – instead of serving the traditional cake why not give your guests something different like pie! Read More