0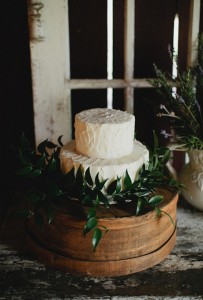 As much as I love an over-the-top wedding cake every now and then, I really like the simple and elegant wedding cake too.
Sometimes you don't need a lot of stuff on the cake to make it gorgeous.
Take today's cake for example.
A simple, two tier cake with white icing, embellished with only deep green ivy on a wooden cake stand.
It's simple. And elegant. And makes a statement without being too loud about it.
This cake is perfect for the fall but would also be lovely around the winter holidays (add some red berries for an added pop of color) or even in the spring.
You can find this cake here.
Read More:
cakes with ivy
,
simple wedding cakes
,
white and green cakes
,
white wedding cake