0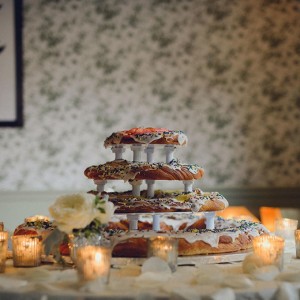 If you're looking for a non-traditional wedding cake – and you happen to enjoy celebrating Mardi Gras – this king cake is the perfect cake!
King cake is often associated with the Epiphany at the end of the Christmas season, but in New Orleans it's associated with Mardi Gras (which happens to be right around the corner!)
The cake is a cross between a coffee cake and a French pastry and most are decorated in purple, green, and gold. Many king cakes also have a small plastic baby baked inside and whoever gets that slice is "king" for the day.
Serving a king cake at your wedding would be a fun tradition, especially if you're getting hitched around Mardi Gras. This year, Mardi Gras falls on February 28.
You can find this non-traditional cake here. It was created by Haydel's Bakery.
Read More:
King cake
,
mardi gras
,
mardi gras grooms cake
,
non traditional wedding cake
,
unique wedding cakes