0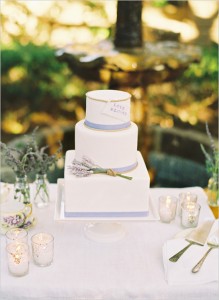 Hello, Fellow Wedding Cake Lovers!  This week, we have sprung forward, the moon appears a full 14% bigger than normal, and we're about to step into spring officially.  You could say that we're a little excited about what's going on around us.  And with pre-Spring Fever in the air (and maybe a touch of the Irish cheer leftover from earlier in the week) we look at the best and the brightest in the world of wedding for the week.  But first, the news:
Kate Moss has decided that former flame – and the father of her daughter – should have a front row seat at her July nuptials to rocker Jamie Hince.  Insiders say it's not out of spite; the two remain close.
If you'd like to practice bigamy without getting caught…probably not wise to post second wedding pics on Facebook.
Inviting exes to weddings seems to be all the rage.  Even Kate and Will are doing it.
And now, onto The Sweet and Pretty:
Did you know that last Monday was Pi Day?  Pi Day…like 3.14?  Yeah, we didn't either.  But we LOVE that Bake At 350 did, and made these adorable Pi Cookies!  Doesn't the math genius in your life need these as a wedding favor?
You want unique for your morning wedding?  How about a cereal wedding cake, courtesy of Austin Wedding Blog.
Check out these incredibly simple and beautifully elegant wedding ideas, all inspired by lavender.  (As an aside, I think I have a cake crush on Erica O'Brien's beautiful cake.  But really, what's new?)
During St. Patrick's Day week, this article on a different kind of green caught our eye:  The Bride and Groom Blog offer painless ways to plan a greener wedding.
From One Wed, three 2011 wedding dress trends to adore.
Have a delicious week!
Beautiful cake by Erica O'Brien.
Read More:
bigamy
,
cereal wedding cake
,
green weddings
,
Jamie Hince
,
Kate Middleton
,
Kate Moss
,
lavender
,
Pi Day
,
Prince William
,
royal wedding
,
St. Patrick's Day
,
wedding dress trends