0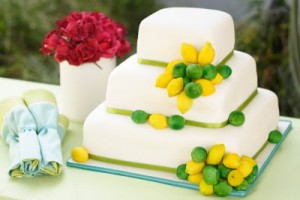 Happy Mother's Day, Everyone!  If you're a mom, I say, take this day off!  Put your feet up!  Insist on chocolate and refuse to do housework!  It will be waiting for you tomorrow, patiently, anyway.
And if you are blessed enough to have your mom still with you, give her a big hug and tell her she's great! 
And that concludes my meddling.
A week later, and we're still thinking of – and hearing about – the Royal Wedding.  We, like many of our colleagues in the wedding space, think that we'll feel the influence of that special day for months – if not years – to come.  But there is plenty of other wonderful stuff going on out there as well, so with one tiny look back, and many glances forward, we share with you what's going on in the big, bright, beautiful World of Wedding.  But first, The News:
Marie Osmond remarries her first husband, Stephen Craig, earlier this week – and wears the same wedding dress she wore in 1982!  How many of us could do that?
Philip Treacy, creator of Princess Beatrice's controversial hat for the Royal Wedding, speaks out on the matter.  Did you love it or hate it? 
NPR talks about the latest angst-ridden wedding comedy coming to theaters, Jumping the Broom.
Admit it:  you are as MUCH a SUCKER for a wedding movie as we are – or you would not be reading this blog!  ABC News gives us its pick for Five Best Wedding Movies – and we're mostly in agreement (we won't tell you where the roads diverge.)
Post-wedding, interest in Prince William's groom's cake seemed to explode.  USA Today looks at the history behind McVitie's Rich Tea Biscuit Cake.
And never to be forgotten, here's the lo-down on The Sweet and Pretty:
Offbeat Bride brings us a charming look at wedding readings from children's books.
One Wed gives the happy couple some terrific tips on how to incorporate their favorite charity into the wedding. 
One Lovely Day, Project Wedding's blog, shares some stunners from the 2012 Spring Vera Wang bridal collection.  I am almost – almost – speechless with wonder over these breathtaking gowns.  Like, the first and third ones, especially.  Don't you agree?  (There's also a link to view the entire collection.)
BHLDN does it again.  First, the wedding arm of Anthropologie launches breathtaking gowns, and now – adorable decor for your wedding.  (Thanks for the heads up, 100 Layer Cake!)
We LOVE this post by Erica O'Brien – the craziest thing she ever did for cake, and how she jump-started her cake artist career.  Take inspiration!  (Pssst…that's one of her free cakes above.  Wouldn't you like to be so lucky?)
Omistars and look at how adorable this miniature dessert wedding table – featured on Austin Wedding Blog– is!  No – the desserts aren't just miniature – the whole thing is!  Fantabulous!
Have a delicious week!
Read More:
2012 Spring Vera Wang Collection
,
BHLDN
,
children's books
,
Jumping the Broom
,
Marie Osmond
,
McVitie's Rich Tea Biscuit Cake
,
Philip Treacy
,
Prince William
,
Prince William's Groom's Cake
,
Princess Beatrice
,
Stephen Craig
,
wedding charity
,
Wedding Movies